Industry 4.0 means smart, intercommunicating devices managed remotely. Nowadays it is an essential goal for those large and small businesses that consider themselves really customer-focused.
---
Industry 4.0 as implemented in iotly optimises costs, informs predictive maintenance and confers a competitive edge. iotly is a remote system supervision platform for industry 4.0 to provide an answer to the problems encountered by management everywhere, namely monitoring control processes and progress in the factory. iotly is a Cloud-based application for data collection and analysis that can be used by any computer and smart device.
The following considerations are at the heart of iotly design:
independence from the hardware platform;
independence from the specific and/or customised field terminals;
independence from the context inside and outside the company;
multi-use with permission management;
multilingual features.
---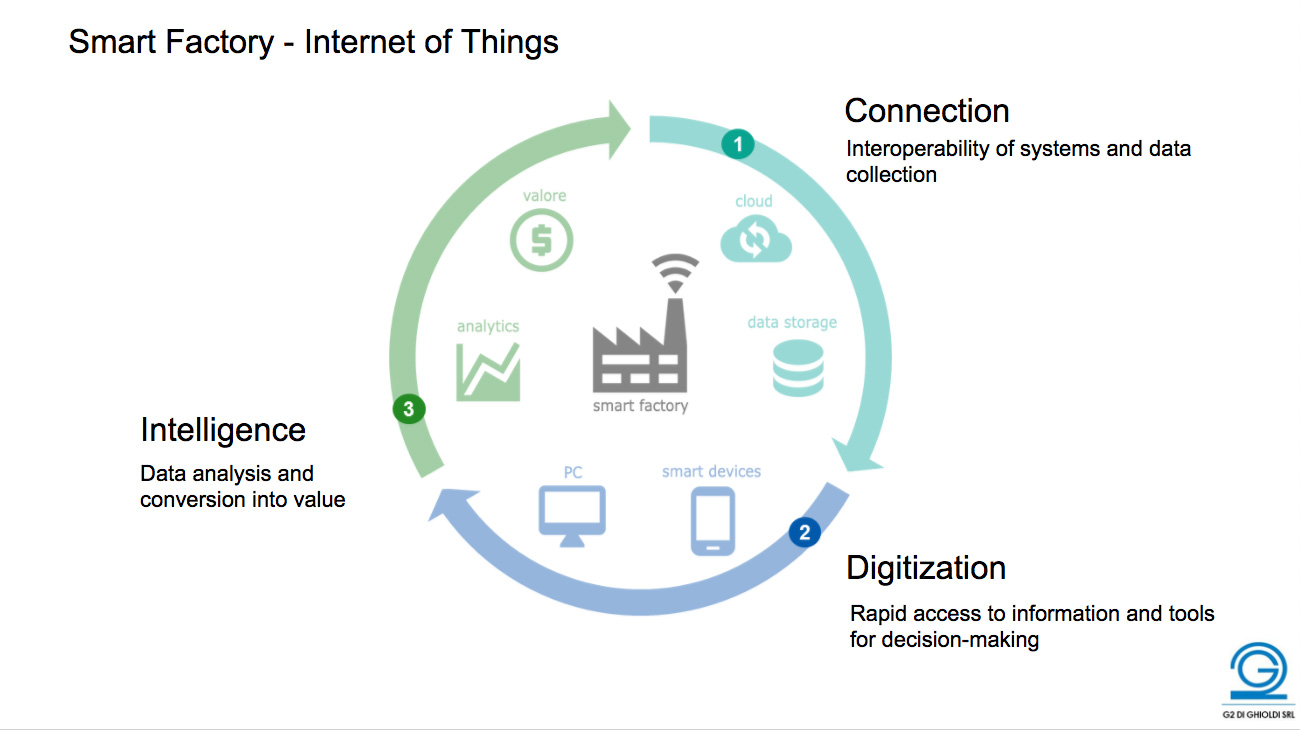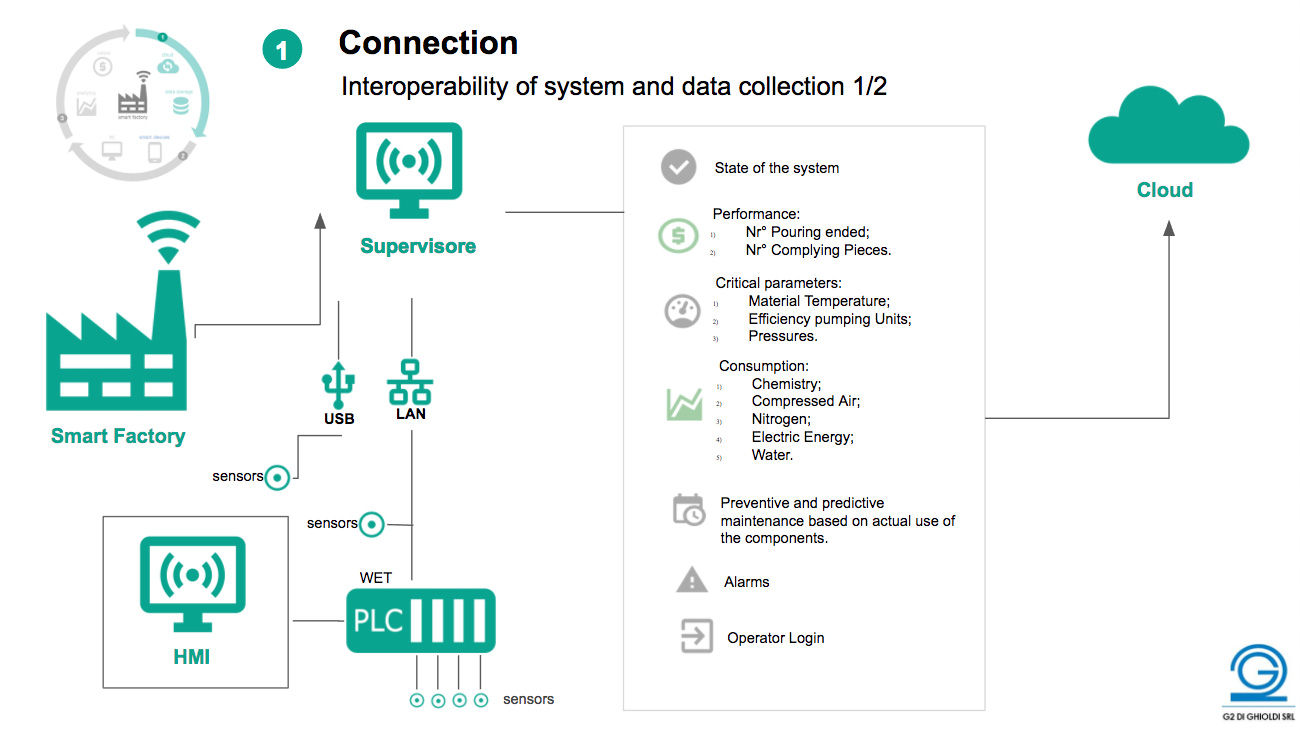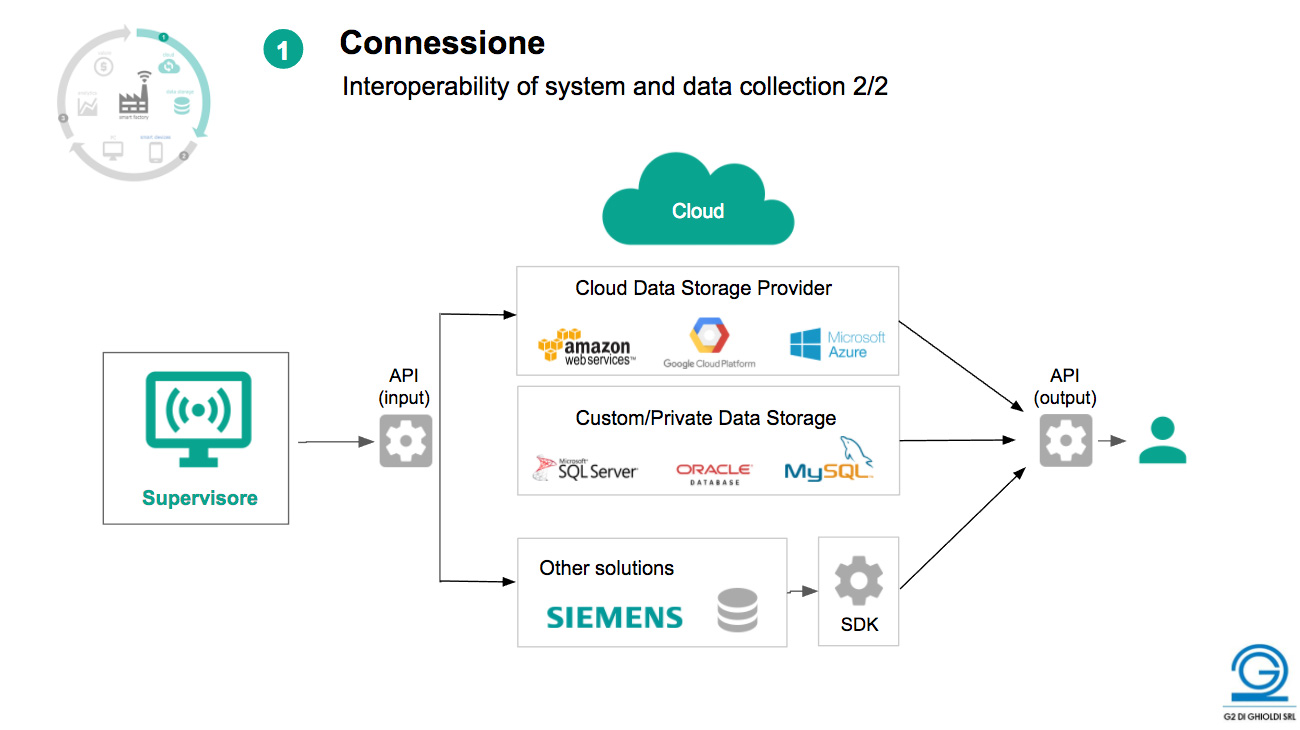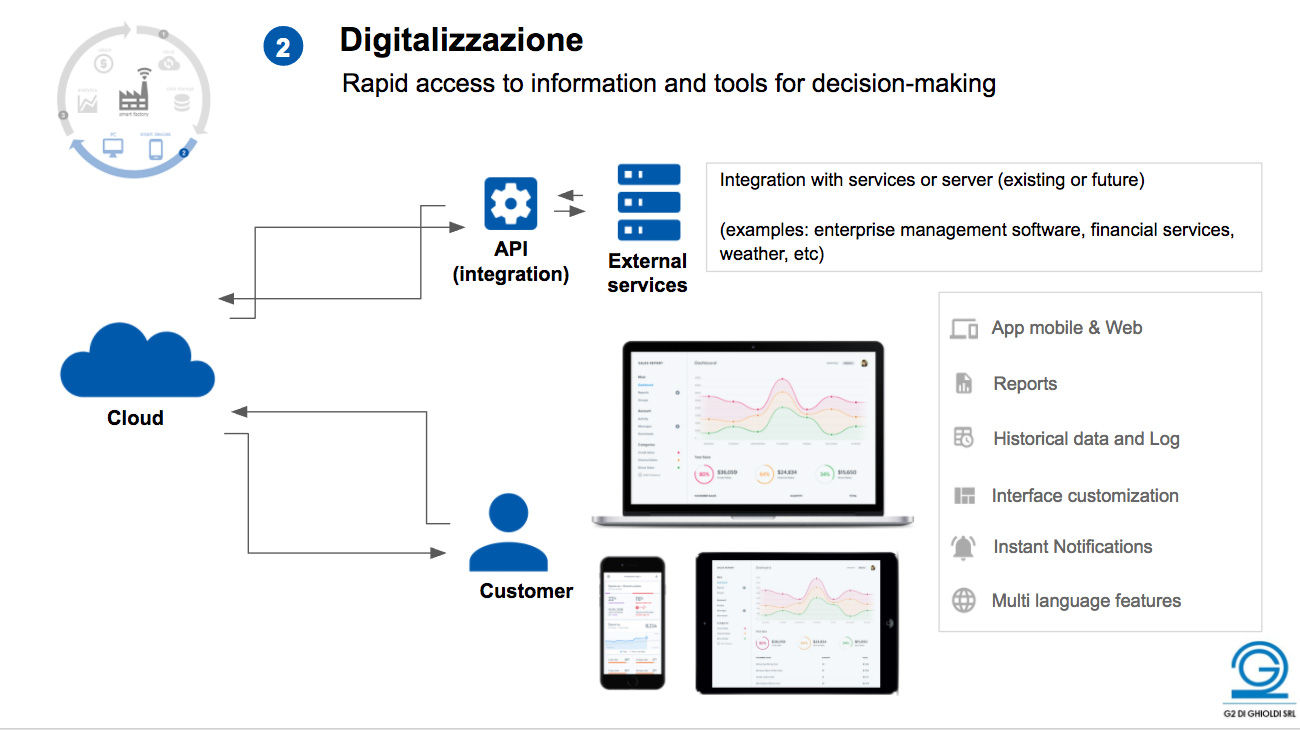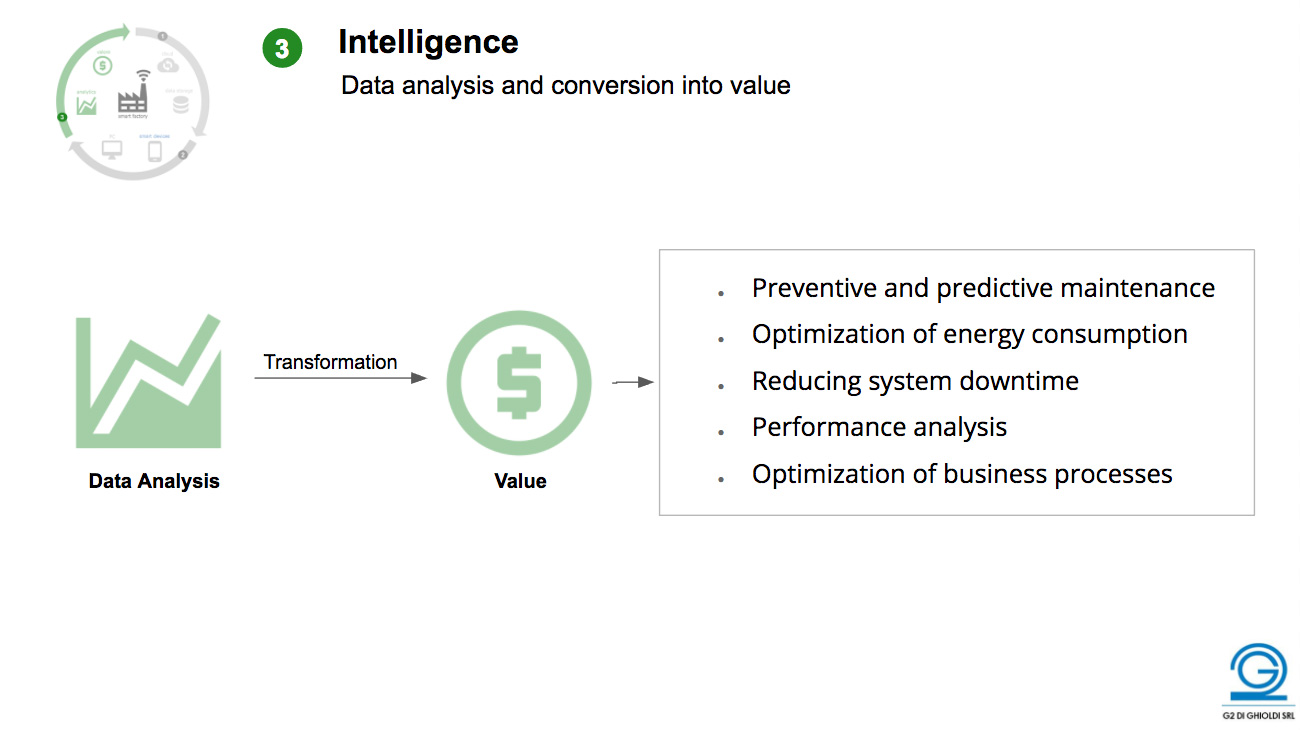 Applications and advantages
This platform has a host of applications: from the automotive sector to thermal insulation, the white appliances industry, the industrial sector and renewable energies. There are many important competitive advantages for companies of all sizes as well, including:
complete control of production, in both real time and on historical and statistical bases including through reliability indices in order to reduce product defects;
verification and optimisation of energy and material consumption;
control of the machine status;
planning of maintenance operations in a predictive way so as to reduce system downtime;
use of services integrated with company or third party solutions;
punctual transmission of information with notifications in real time and diagnostic and production reports by email.
iotly, the smart platform: how it works and what it offers
Through a series of simple screens, iotly makes it possible to receive updates on machines, the production cycle, energy consumption levels and much else.
Operator logins
The application transmits information about the management of the shifts and workloads of the individual operators so that the data can be related to production, maintenance, consumption and warnings.
State of the System
The application makes it possible to receive updates on whether machines are functioning properly and to display the operating status of a machine.
Production
The application makes it possible to control the production status in real time, improving factory efficiency by checking the productivity of teams and individuals working on the machines and systems, furthermore it is possible to check outstanding orders and obtain OEE (Overall Equipment Effectiveness) indicators.
Consumption
Smart factory have to produce in an environmentally sustainable way and pay close attention to energy efficiency. All the data related to production and energy consumption are collected, analysed and correlated.
Maintenance
Maintenance is predictive, not scheduled, to focus maintenance efforts on real needs. This cuts costs and makes production significantly more intelligent.
Trends
Sensors and external data sources allow complete monitoring of the system, setting warning and/or error thresholds: notifications of significant changes can be received, with the possibility of logging and analysing the data recorded from each system.
Warnings
System alarms can be sent by email, SMS and App Notification. This keeps the operators informed of potential problems, reducing non-scheduled downtimes to a minimum.
Reports
Data from all the detection sources are integrated with the reports to provide an overall view of the system. The reports can be consulted on demand or generated at fixed timing (daily, weekly and monthly) and sent by e-mail.